CROSS TRAINING GROUP CLASSES
Constantly Varied, High Intensity, Functional Movement!
A program that combines strength training and barbell/dumbbell cycling with metcons (a.k.a. metabolic conditioning).
The constantly varied programming is designed so that you will never get bored, and more importantly, never hit any plateaus! Suitable for ALL fitness levels ages 10-99.
COMMUNITY
Our community is what makes our gym so much more than just a training regime. The fact that so many of us can come together and "embrace the suck" is part of what makes what we do unique.
Adolescents and adults may turn to traditional gyms or recreational sporting events. The large franchise gyms might give you a warm welcome tour, have some familiar faces, maybe even an occasional spot buddy or two. But, it's difficult to turn strangers into friends or feel like you're part of something bigger than yourself. People are still left glued to treadmill televisions, iPhones, and noise-cancelling headphones.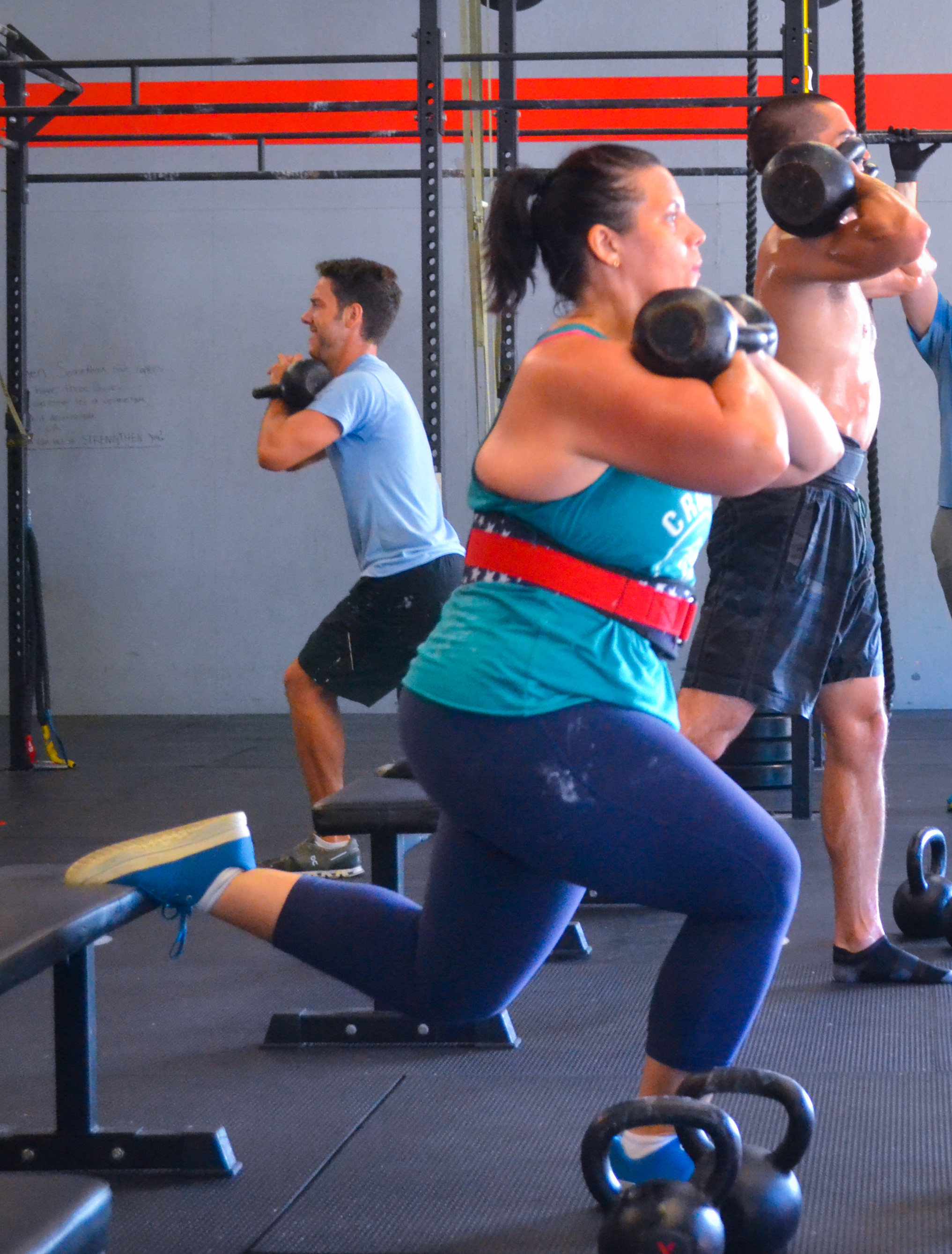 WE WELCOME ALL FITNESS LEVELS
WHAT MAKES US SPECIAL?
We offer a completely different experience. Our community is family. The owners and coaches are spouses, siblings, and/or best friends. We have community roots and welcome members warmly into our circle.
WODs may be individually scored, but they are completed with team spirit and group effort. The advanced athletes always rush to cheer on the rest of their class. When you've got a squad of people screaming at you to finish a set of pull ups, you'll be amazed to learn how much more you have left in the tank.
get one on one attention in a group setting